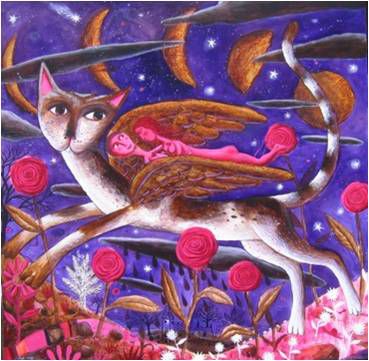 Christian Pendelio
Angel Cat In An Eros Garden
Oil on Canvas
120 x 120 cm
USD 6,550.00

Add to cart
Save for later

We deliver worldwide


Christian Pendelio, uses each color with the same level of light and shadow, so all the colors with their shadows and contrast are kept in harmony and balance. In this piece of Art, the centralized composition brings in the focus and the attention to the main subjects that dwells around the characters. Love given wings and supported by the presence of the huge Cat, which mostly symbolizes a joyous adventure to the higher levels of a dream life.