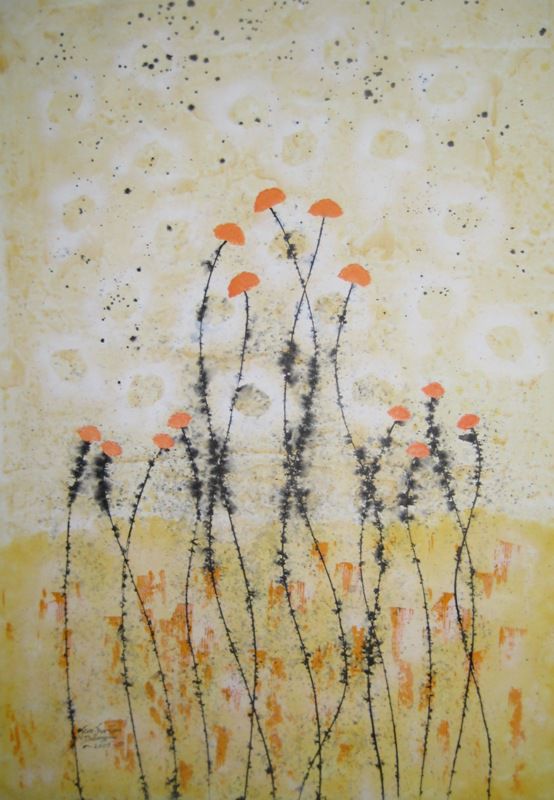 JEAN-FRANCOIS DEBONGNIE
Joyful Bloom
Mixed Medium on Canvas
150 x 100 cm
USD 4,050.00

Add to cart
Save for later

We deliver worldwide


Shades of yellow and ochre color that is used to depict a joyous happening in everyone's life when nature is in bloom. The remembrance of deliberate and natural growth and time in passage, which is delicately depicted in his paintings as well. The artist by the use of dripping technique is also providing a little hint to the effect and texture of rain on the ground, which is one of the main needs for every flower to become fruitful. He also depicts the sunshine and its effect on everything in nature, when through haze and mist the sacrality of our environment existing through time is deeply admired in his paintings.