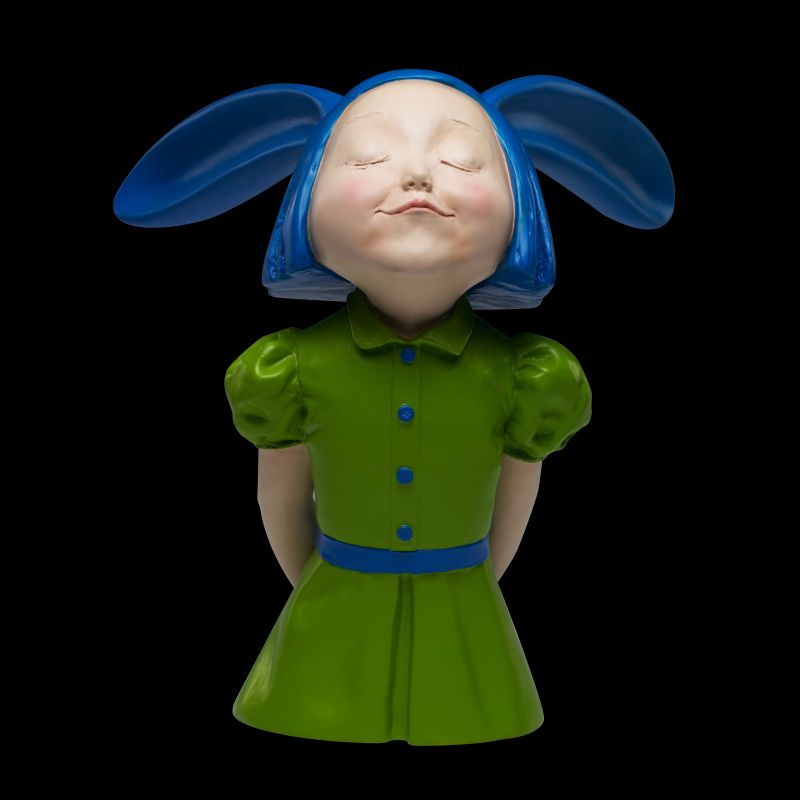 Xiang Jing
I Have Seen Happiness (Green) -我看到了幸福(波点红)_
Fiberglass Candy Floss
28 x 26 x 26 cm
SOLD
Xiang Jing uncovers the human innocence and purity of childhood in her "I Have Seen Happiness" sculpture series. The addition of bunny ears in the girl's hair not only highlights the fantasies that one associates with childhood, but also serve as a symbol of comfort and sentiment. A ghost of a smile graces the young girl's face as she lifts her head to the sky and closes her eyes, as if frozen in a moment of delight. She reminds us that happiness need not always be seen with our eyes, but with our pure and sincere hearts.