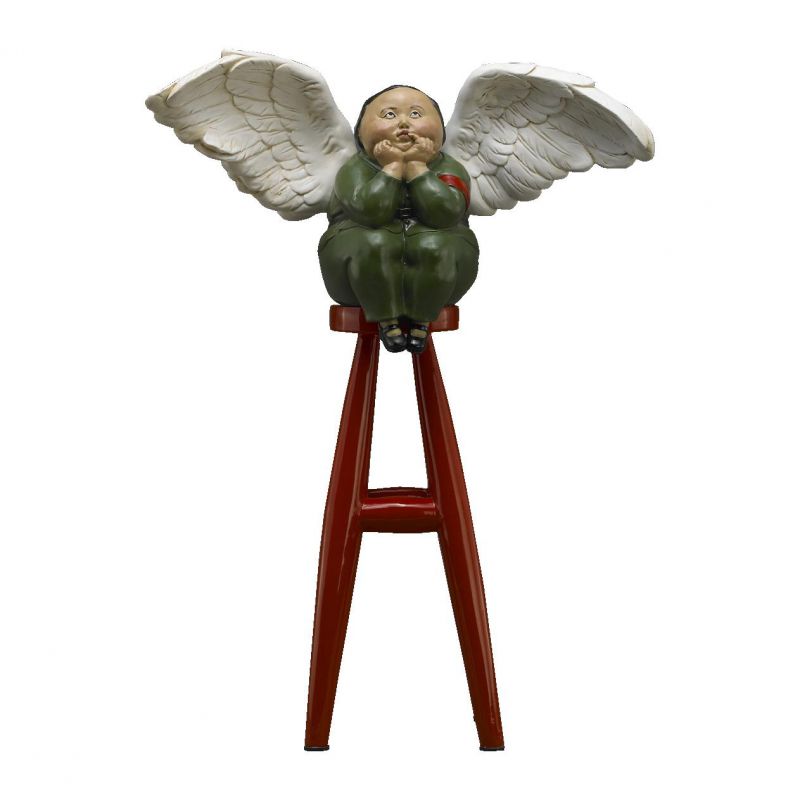 Qu Guangci
最天使坤 - The Angel Est-Kun (Green)
Fiberglass Hand Painted
36 x 24 x 12 cm
SOLD
The artist gives a mission to the angels he created; to be the messengers between Western and Eastern cultures. The Angelest is a figurative realisation of his will. They wear the wings of Western angels but have the faces of people form the orient. These little fatties were abstracted from the era of our fathers and turned into angels. In the vintage military uniforms, they sit on the high stools, resting their chins on hands, thinking hard. This is the state of angels in the mind of the artist: peaceful yet comforting.