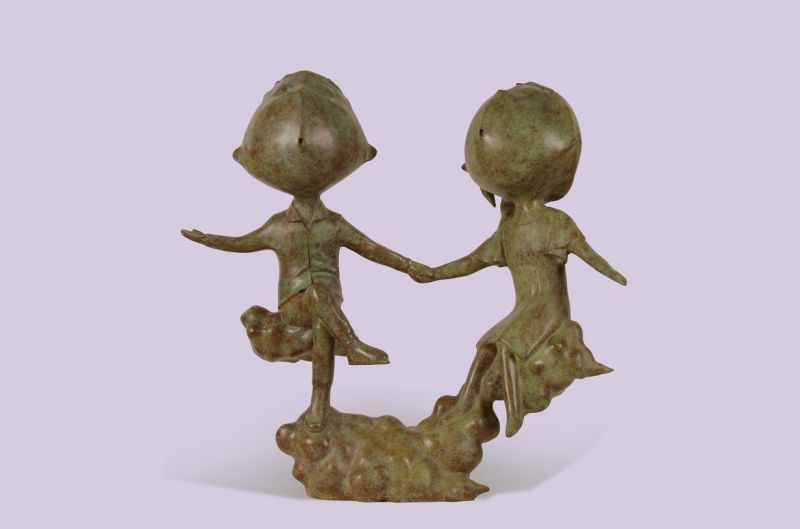 Wu Qiong
在这里 (2) – 梦Dream, 2015
Bronze
77 x 81 x 25 cm
USD 14,500.00

Add to cart
Save for later

We deliver worldwide


Wu Qiong has begun to reimagine the whimsical, childlike characters from his paintings as sculptures. In this piece titled 'Dream,' two figures hold hands with mouths agape and eyes shut. They rest on a bed of clouds and are about to ascend into the air in an ethereal, dreamlike state. They are connected and united, in a common dream of the future and better things to come.